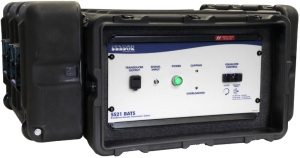 The SS21 BATS has a transmitting frequency range spanning more than 3 octaves (approx. 1.5kHz – 15kHz) and is capable of producing output levels as high as 204 dB (ref. μPa/V @ 1m).  Yet the system is housed in a compact, battery-powered package small enough to be transported and deployed by a single operator.
It is highly configurable and can be customized to your specific requirements. Common options include:
POWER: Battery-powered or mains power for lab use (configured for any international outlet standard)
INPUT: Integrated audio source or custom connector for external audio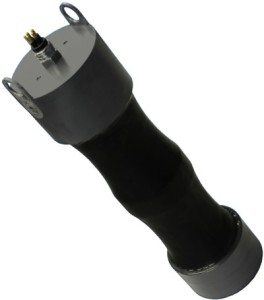 OUTPUT: The BATS is generally supplied with the SX05, a dual barrel-stave, flextensional projector the offers a unique combination of high power and broadband output. However, the system can be impedance matched to virtually any transducer.
PACKAGING: Ruggedized cases, protective transducer cage, cable spools and other specialized packaging
OUTPUT LEVELING: The iTVR option crops resonance peaks of the transducer, leveling output across the useable bandwidth of the system
Early research and development of the SS21  is described in "Deployable sonar systems for underwater communications".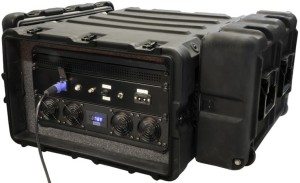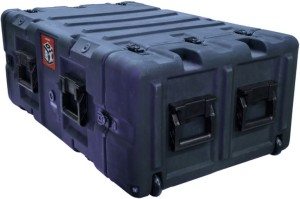 Contact Sensor Technology Ltd. to discuss your specific requirements.