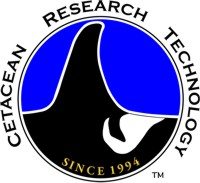 Sensor Technology Ltd. manufactures a number of rugged and cost-effective hydrophones. At the same time, these designs do not compromise on quality. They are made with the same piezoelectric ceramics and assembly techniques used on many of our industrial hydrophone models. They are an ideal for cetacean research. Additionally, they are also an excellent choice for underwater audio recording as well as recreational hydrophone use during boating, kayaking, etc.
This product range is available in a number of standard configurations designed to satisfy most cetacean research applications. However, these hydrophones are also customizable. They are available with custom cable lengths, connector types and mounting options.
Hydrophone customization also includes the option of an integrated preamplifier. The SA12-02 preamp effectively turns the hydrophone into a waterproof electret microphone, making it easy to interface with standard audio recording equipment.
Recording Systems for Cetacean Research
This line of hydrophones is sold and supported by Cetacean Research Technology (CRT). They offer a wide range of off-the-shelf configurations and can work with you to provide customized hydrophones. CRT also assembles complete, turnkey recording systems, ranging from small, hand-held devices to long-term, autonomous units.
Contact CRT to find out about the Sensor Technology Ltd. SQ26 and SQ22 family of hydrophones.