SQ48-00 SPHERICAL HYDROPHONE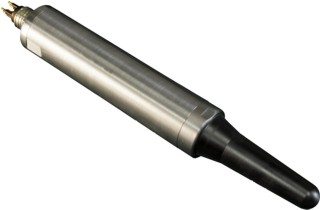 | | |
| --- | --- |
| VOLTAGE SENSTIVITY | -210 dB re 1 V/μPa @ 20ºC (3.16 V/bar) |
| FREQUENCY RESPONSE | 1 Hz to 100,000 Hz |
TRANSMIT VOLTAGE RESPONSE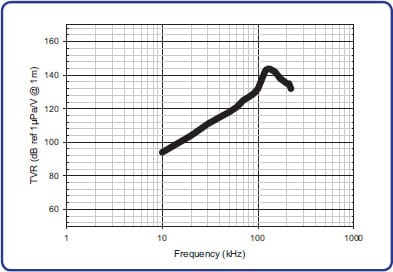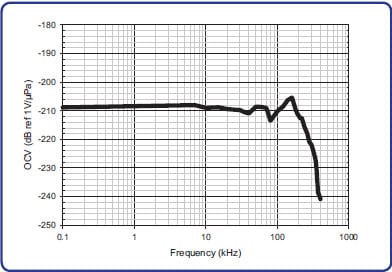 Directivity Pattern at 50 kHz, Axial Plane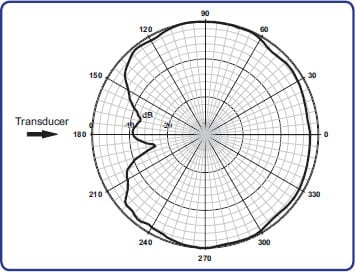 TRANSMIT SENSITIVITY
143 dB re 1 ìPa/V @ 1 m
---
RECEIVE SENSITIVITY
-210.0 dB re 1 V/ìPa @ 20ºC
---
RESONANCE FREQUENCY
145 kHz
---
CAPACITANCE
2.8 nF ± 15% @ 20ºC
---
OPERATING DEPTH
3500 m
TThe SQ48-00 hydrophone is made with a piezoelectric ceramic sphere. The piezo
element offers transmit capability at a 145 kHz resonance and a broadband receive
capability. Mounting options and connector types can be modified to meet customer
requirements. The piezo sphere can also be wired in series, to increase receive
sensitivity. The SQ48-00 can be paired with a preamplifier with a standard 40 dB
gain, for an effective sensitivity of -170 dB. Custom preamps are available. Contact
us to discuss your specific requirements.