SQ17-00 SEISMIC HYDROPHONE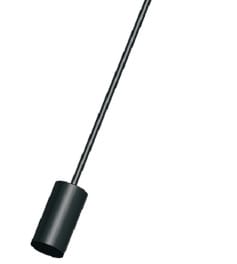 | | |
| --- | --- |
| VOLTAGE SENSTIVITY | -202.5 dB re 1 V/μPa @ 20ºC (22 V/bar) |
| FREQUENCY RESPONSE | 1 Hz to 100,000 Hz |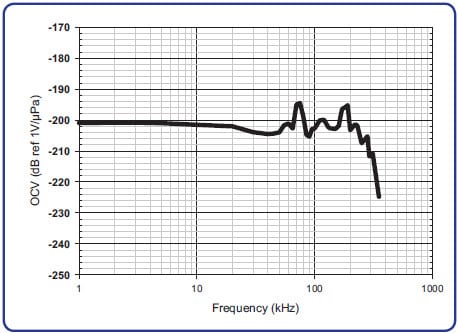 Directivity Pattern at 75 kHz, Radial Plane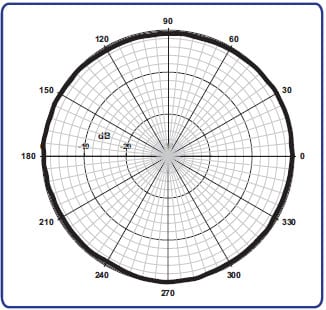 Directivity Pattern at 100 kHz, Radial Plane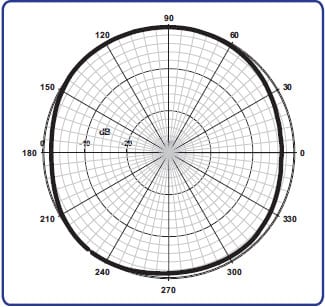 RESONANCE SENSITIVITY
-202.5 dB re 1 V/ìPa @ 20ºC
---
WORKING FREQUENCY
1 Hz – 100 kHz
---
CAPACITANCE
1.6 nF ± 15% @ 20ºC)
---
OPERATING DEPTH
3500 m
The SQ17-00 seismic hydrophone is made with a piezoelectric ceramic cylinder.
The piezo element offers a receive sensitivity of -202.5 dB over a broad working
bandwidth of 1 Hz – 100 kHz. Seismic hydrophones are designed specifically to
maintain accuracy with large changes in both temperature and pressure that are
common to deep ocean applications. The SQ17-00 offers a remarkably compact
form factor relative to other seismic hydrophones that is ideal for systems in which
space is limited. Mounting points, connectors, and other parameters can all be
customized. Please contact us to discuss your specific requirements.