SQ34-05 SEISMIC HYDROPHONE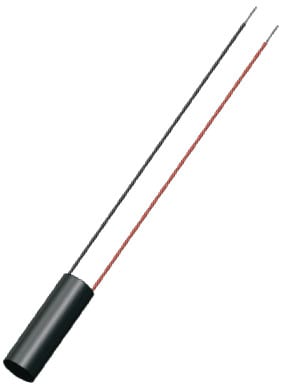 | | |
| --- | --- |
| VOLTAGE SENSITIVITY | -201.5 dB re 1 V/μPa @ 20℃ (8.4 V/bar) |
| FREQUENCY RESPONSE | 1 Hz to 5,000 Hz |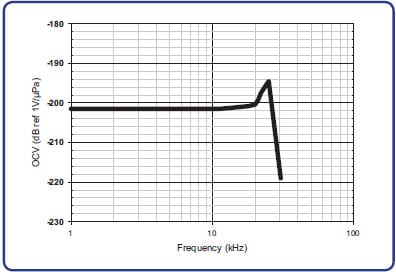 Directivity Pattern at 2 kHz, Axial Plane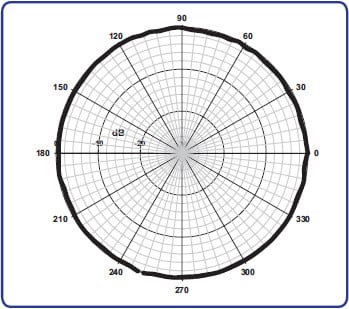 RECEIVE SENSITIVITY
-201.5 dB re 1 V/ìPa @ 20ºC
---
WORKING FREQUENCY
1 – 5000 Hz
---
CAPACITANCE
14.5 nF ± 15% @ 20ºC
---
OPERATING DEPTH
2000 m
The SQ34-05 seismic hydrophone is made with a piezoelectric ceramic cylinder.
The piezo element offers a receive sensitivity of -201.5 dB over a broad working
bandwidth of 1 Hz – 5,000 Hz. Seismic hydrophones provide a small form factor and
are designed specifically to maintain accuracy with large changes in both
temperature and pressure that are common to deep ocean applications.
The SQ34-05 is a high capacitance towed array hydrophone designed to provide a
high signal-to-noise ratio. Mounting points, connectors, and other parameters can all be customized. Please contact us to discuss your specific requirements.